We are excited to invite you to our Holiday Party in conjunction with the Cahaba Brewing Company's CahaBAZAAR Holiday Market. It's the perfect opportunity to check off all the items on your holiday shopping list while supporting local businesses and then join us in the taproom for festivities.
Event Details:
Location: Cahaba Brewing Company | 4425 3rd Ave S, Birmingham, AL 35222
Date: December 2, 2023
Time: 12:00 pm - 5:00 pm for the CahaBAZAAR Holiday Market
Time: 4:00 pm - 6:00 pm for GBRPCVs Holiday Party (Taproom)
Highlights of the CahaBAZAAR Holiday Market include:
🎨 150+ Local Artists and Makers
🍔 Food Trucks with Delicious Treats
🍻 Craft Beer and Specialty Cocktails
🎶 Live Music
🎅 Santa's Arrival in an Antique Fire Truck at 1:00 pm
📸 Photos with Santa in the Barrel Room until 3:00 pm
Santa will be making a grand entrance at 1:00 pm in an antique fire truck, spreading holiday cheer and adding to the festive atmosphere. Don't miss the chance to capture a memorable photo with Santa in the Barrel Room until 3:00 pm.
As the holiday market winds down, continue the merriment in the Taproom from 4:00 pm to 6:00 pm. Join us for an extended celebration featuring delicious beverages and a chance to connect with fellow RPCVs. It's the perfect way to wrap up a day filled with holiday joy!
RSVP Instructions:
To ensure we have enough holiday cheer for everyone, kindly RSVP by November 27, 2023 by responding to this email with the number of people in your party. We need to have a head for reservation purposes. We look forward to your presence at this spectacular event!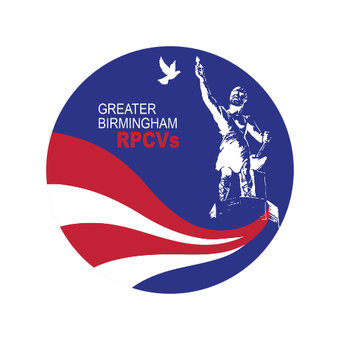 Cahaba Brewing Company | 4425 3rd Ave S, Birmingham, AL 35222